1 event,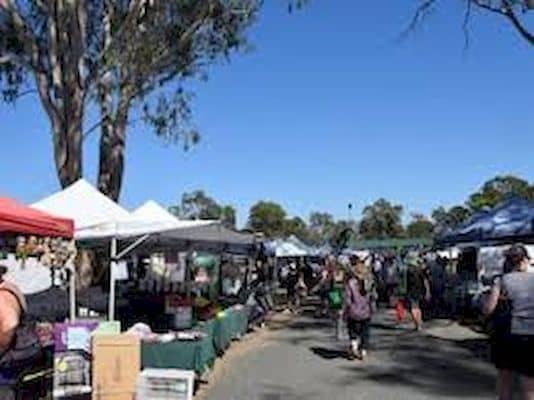 The markets are held on the First Saturday of every month at the showgrounds.  On average the market attracts between 320 - 420 stall holders.  Every market is different with new stall holders coming all the time.  The largest variety of stall holders in South East Queensland. The Markets start from 6am till 12 noon. RAMESA […]
1 event,

Garden Club Visit - Calaoundra Garden Club Venue: CCSA HALL, 1 NUTLEY STREET, CALOUNDRA QLD 4551 Time: 9am - 12 Midday Guest Speaker: Kokedama Demonstration and plant sales
1 event,
Join Romaine with a hands-on Workshop creating your own Kokedama String Ball Plant. Making your own living artwork while learning the history of Kokedama.
1 event,
Bonsai with Romaine Includes 2 hours of tuition and learning the History of Bonsai, the choice of an oval, rectangular or other shaped Bonsai pot, suitable Plants, copper wire for fixing and shaping, Bonsai Mixes and gravels and mosses for topping plus a "How to care for your Bonsai" leaflet. Date: Saturday 9th July 2022 […]
1 event,
Join Romaine with a hands-on Workshop creating your own Kokedama String Ball Plant. Making your own living artwork while learning the history of Kokedama. When:  Sunday 10th July 2022 Time: 9am  - 11am Where: Kingaroy Regional Art Gallery, 126 Haly st, Kingaroy
1 event,
Workshop One from 9am to 11am Succulent arrangements in Handmade pots Enjoy this relaxing co-hosted workshop at The Dalby Hub Cowork on Saturday the 23rd of July 9am – 11am arranging beautiful Succulents in Handmade Pots. This two-hour workshop aims to teach the basics of eye catching design using succulents and natural materials. I will […]
1 event,
6th and 7th August 2022. Botanical Bazaar is the Gold Coast Garden and Sustainability Festival where naturally wild, urban gardeners and nature lovers connect. The festival is set to educate and inspire nature enthusiasts of all ages. See a huge variety of green exhibitors plus family activities, workshops and educational talks by celebrity gardeners and […]